Profile

TFG's Shipping Haven
This journal is shipper friendly!
Free Account
Created on 2011-12-27 17:21:45 (#1291870), last updated 2013-09-11 (210 weeks ago)
10,292 comments received, 17 comments posted
1,601 Journal Entries, 678 Tags, 0 Memories, 18 Icons

About

Mini Bio
This journal is currently FRIENDS ONLY. Comment to be added.
I am currently digging the kickass show Avatar: The Last Airbender and have a bad habit of talking about it at great length so if you don't want to listen to the ramblings of a crazy fanshipper, turn away now. Otherwise the rest of you can come on in!
A proud canon supporter since 1998 and a proud member of the religious left.
Happily married to
twisted_vines
, whom I affectionately call Gourry, because he's loyal, caring, safe, loving, funny, and not always too bright (but only sometimes;P). It all stems back to my early Slayers years when my friends kept calling me Lina. I called my quest to lose singularity "Finding My Gourry". So in keeping with that tradition, I have nicknamed my husband Gourry in every positive light.
I moderate the community
slayerslemons
, a Slayers trad lemon community. Open for submissions. Check it out, drop me a line, and join if you wish.
I also moderate the community
30_lemons
, if ever you have a need for writing your favorite pairing in ways the creators never envisioned them.
I'm also co-mod of the cracktastic new capslock community
zel_x_toaster
for people who are sick of the wankyness of
capslockslayers
. It's open and cracky. Come join us!
I am one of the many moderators of the wonderfully silly
iconvos
, the community where you let your icons do the talking! Come check us out! We need more members!
I also co-mod the communities
capslock_sukka
and
. It needs new members so if you're a fan of those pairings, come check it out.
I share moderation duties with
yukinoomoni
and
angelchan_2004
of the brand new Avatar RP Avatar: The After Years
yearsofdweebery
, it's canon-friendly and friendly. Come check us out!
My banner was drawn for me by the wonderful and talented
secondlina
and colored by the fabulous
angelchan_2004
. It contains characters from: Avatar: The Last Airbender, Slayers, Final Fantasy VII, Howl's Moving Castle, and Monk. Thank all of you very much for all your hard work!
Toph moodtheme by:
militarypenguin
. Thank you for letting me use it!
The Sokka moodtheme I'm not using is made by:
militarypenguin
.
The Howl's Moving Castle moodtheme I'm not using is made by
clarinetkoko
.
The FF7 Cloud/Aeris moodtheme that I'm not using is made by
flowerangel050
.
The Slayers moodtheme that I'm not using is made by
kuchenhexe
.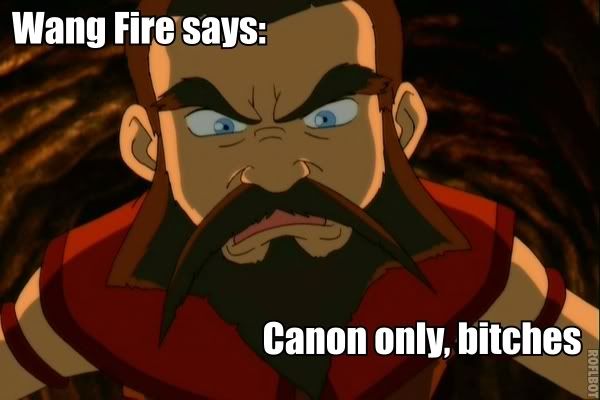 I love this thing. Made by the lovely and talented
secondlina

Howl is love

Miyazaki love = the best kind of love

MSR is original OTP Love



Connect

People
[View Entries]

Communities
[View entries]

Member Of (2):

Subscriptions (7):

Administrator Of (0)

Feeds
[View Entries]

Subscriptions (0)

Linking
To link to this user, copy this code:
On Dreamwidth:
Elsewhere: